The talent crisis is heating up, with many companies facing a decrease in employee engagement and retention while also slowing down new hiring. To combat this, smart companies will leverage talent development to sharpen and satisfy their existing talent pool.
Our new guide, How to Solve the Talent Crisis with Talent Development, offers insights into how learning and development (L&D) must evolve to offer more flexibility and relevance to meet current employee expectations and challenges. Our guide covers: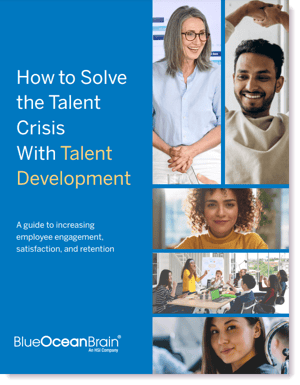 What employees value in L&D today

How talent development differs for the modern workforce

How to reshape the post-pandemic employee experience

L&D tactics to combat low engagement and turnover

And much more!